---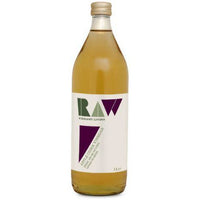 Raw Vibrant Living uses organic unfiltered, pressed apple juice to make their raw apple cider vinegar. Never heated or pasteurised, this living enzyme-rich vinegar contains the nutritious vinegar mother. With added honey, this vinegar is perfect used to make a healthy tonic, by simply adding 1-2 teaspoons to water.
INGREDIENTS
Apple Vinegar* (unpasteurised).
* = Certified Organic Ingredients.