---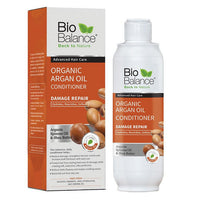 Hydrates, nourishes, softens.
Repairs damaged hair.
Strengthens the hair cuticle with each use.
Protects hair from styling heat and damage while creating soft, seductive, silky perfection.
Reduces static flyaway and makes combing easier.
Reduces the formation of split hands.
THE 15 MOST NATURAL INGREDIENTS HAIR NEEDS​
Organic Argan Oil repairs damaged hair and split ends. Strengthens the structure of hair by providing intensive care.

Bio fermented Hexapeptide-11, which is rich in Amino acids repairs and strengthens the hair root and shaft.

Fermented Zinc, Iron, Magnesium and Copper support the natural production of keratin, nourish hair, and strengthen hair against hair loss and breakage. 

Antioxidant Shea Butter seals in moisture and makes hair soft and combing easy.

Allantoin, Vitamin E and Glycerin nourish and moisturize hair and make hair soft and provides easy combing.

Hydrolyzed Soy, Wheat and Corn Protein known as keratin help protein structuring of hair and deeply repair the breakages and cracks on hair shaft.

Betaine locks moisture in the hair by increasing the water holding capacity of hair 40%. It makes hair shiny and decreases the breakage by improving hair's elasticity.

The Green Tea extract, which is rich in antioxidants, helps protecting hair and scalp from environmental dirt and UV damages.
Directions
After shampooing with Bio Balance Shampoo, apply organic Argan oil conditioner into hair with fingertips. Leave 1-2 minutes. Then rinse out.