---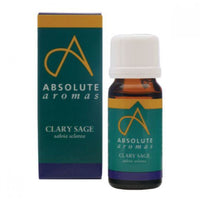 Country of Origin: Russia.
Plant Family: Lamiaceae (Labiatae)
Method of Extraction: The oil is steam distilled from the flowering tops and leaves.
Main Theraputic Properties: Analgesic, Antispasmodic, Calmative, Neurotonic, Uterine tonic.
Contraindications: Non toxic and non irritant in prescribed doses.
The pungent, herbaceous aroma of Clary Sage has a strongly uplifting yet soothing effect on the mind. In times of worry, try soaking in a warm bath containing 2 drops of Clary Sage, 2 drops of Geranium and 3 drops of Lavender, all diluted in a teaspoon of Peach Kernel oil.
An excellent relaxing massage oil can be made by blending 1 drop of Clary Sage, 1 drop of Roman Chamomile and 2 drops of Sandalwood in 10ml of Sweet Almond oil.